Archive for April 21st, 2007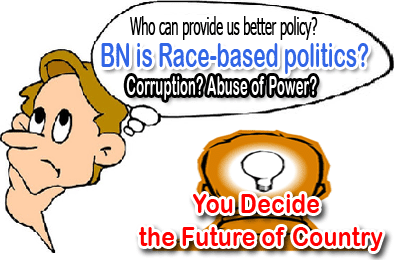 The Machiavellis in Malaysian politics
Azly Rahman
Against my will, my fate,
A throne unsettled, and an infant state,
Bid me defend my realms with all my pow'rs,
And guard with these severities my shores .
– from Machiavelli's The Prince, Chapter XVII
Another quote:
'But it is necessary to know well how to disguise this characteristic, and to be a great pretender and dissembler; and men are so simple, and so subject to present necessities, that he who seeks to deceive will always find someone who will allow himself to be deceived. One recent example I cannot pass over in silence. Alexander VI did nothing else but deceive men, nor ever thought of doing otherwise, and he always found victims; for there never was a man who had greater power in asserting, or who with greater oaths would affirm a thing, yet would observe it less; nevertheless his deceits always succeeded according to his wishes, because he well understood this side of mankind.
'Therefore it is unnecessary for a prince to have all the good qualities I have enumerated, but it is very necessary to appear to have them. And I shall dare to say this also, that to have them and always to observe them is injurious, and that to appear to have them is useful; to appear merciful, faithful, humane, religious, upright, and to be so, but with a mind so framed that should you require not to be so, you may be able and know how to change to the opposite. – from, Machiavelli's The Prince, Chapter XVIII
One of the best strategies to keep a political party in power is to keep the voters 'educated' only to a certain level of intelligence, and to give them enough goodies for them to want more at every cycle of election. Give them money, 'kain pelika't, 'kain batik', rice, cigarettes, Kentucky Fried Chicken, McDonalds, RM200 and instant 'development packages' — new roads, new playgrounds, new schools, new promises, etc, so that they will be happier voters. Let them corrode their own moral character and let the children of these voters learn that this are what democracy, politics, and elections is all about. Read the rest of this entry »