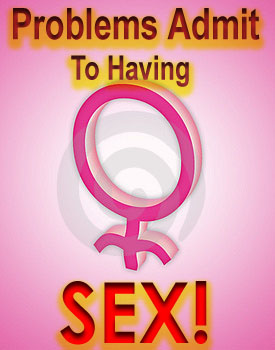 On Tuesday (27.2.07), the mainstrream media carried screaming headlines: "Shocking find in UKM study on female delinquents" (Star) and "Study: Troubled teens having sex" (New Straits Times) for the Bernama report "Most Female Students With Disciplinary Problems Admit To Having Sex".
This is the Bernama report:
Most Female Students With Disciplinary Problems Admit To Having Sex
By Syed Azwan Syed Ali

KUALA LUMPUR, Feb 26 (Bernama) — A Universiti Kebangsaan Malaysia (UKM) study has revealed a shocking finding about high-risk female students with most admitting to have had sexual intercouse.

In the study conducted by UKM's Children and Youth Psychology specialist Dr Khaidzir Ismail, all the 887 high-risk female students except for one confessed to have had experienced the "pleasure of the flesh".

The three-month High-Risk Female Youth Profile Study which ended last December, had 20 students with disciplinary problems from each school, ranging from Form One to Form Five, as its respondents.

"It is sad and shocking to find all except one of the respondents admitted to having experienced sex. This is a painful finding but it is a reality that we have to accept," he told Bernama at his office in Bangi, near here, today.

It is understood that the study was a state government initiative to deal with the deterioration of moral values among female youths in the state.

From the findings of the study, the state government aims to formulate a special training module to promote high moral values among girls.

Khaidzir said the study also found that the female students, aged between 15 and 16, were at a high risk of being involved in various disciplinary problems like trying to lose their virginity.

"The study also found that the problems committed by these students were due to external pressure like coming from broken homes where their parents were having difficulties in coping with life," he said.

The study also revealed that apart from having sex, most of the respondents took drugs and were involved in pornography, secret societies, vandalism and truancy.

Khaidzir said most of these high-risk female students had low academic achievement and self-esteem, and poor communication skills, self-control and problem-solving capability.

— BERNAMA
The Selangor Mentri Besar, Datuk Seri Dr. Mohd Khir Toyo repudiated the UKM study, commissioned by the Selangor state government, the same day, calling it "rubbish".
These developments have rightly provoked a very strong reaction and email from BPR, flaying Khir and condemning Dr. Khaidzir for violation of ethical code of conduct of a local psychologist, as follows:
Violation of ethical code of conduct by local psychologist

I am struck with horror at the recent headline in the Malay Mail Daily, detailing Selangor MB Khir Toyo's outburst at the results of the High-Risk Female Youth Profile Study conducted by one Dr. Dr Khaidzir Ismail, who is reportedly a Child and Youth Psychology specialist at University Kebangsaan Malaysia (UKM).

http://www.mmail.com.my/Current_News/mm/Friday/Frontpage/20070302093334/Article/index_html

This development is disturbing on several levels.

Firstly, Khir Toyo has no business ordering a research scientist to "correct" the data simply because it is an inconvenient fact for his administration. If the data acquisition methods and the data itself are problematic, they need to be peer-reviewed by others with expertise and competence in the field, and not by an unqualified ex-dentist who is overseeing what is perceived to be one of the most corrupt State administrations in the country.

Secondly, if what Khir Toyo says is correct based on his "investigation", that the definition of sex in the survey was ambiguous, then it is very damaging to the competency of this UKM psychologist. One of the basic foundations of a psychologist is to have competent skills in measuring human behavior. There is no room for inflated and unnecessary ambiguity such as that described by Khir Toyo (assuming he is telling the truth).

The third and most DAMNING indictment on the competency of this UKM psychologist (without a reasonable doubt) is that he violated one of the basic tenets of human psychological research; i.e. by not ensuring the strictest confidentiality with regards to the private, identifiable information of those who participated in the study. Khir Toyo proudly trumpets the fact that his officials obtained the survey data, including personally identifiable information, and proceeded to make phone calls to a random selection of the study participants asking them if they indeed have had sex. This UKM psychologist is DUTY BOUND by ethical codes of conduct of the profession to ensure utmost confidentiality and has no business handing over private data to Khir Toyo's goons to make phone calls with.

Dr. Khaidzir Ismail should be fired from UKM with immediate effect. In addition, if he is certified by any local or regional board for practicing psychology within the clinical setting, he should have his license immediately revoked before his lack of ethics and dismal professional conduct do serious damage to the physical or emotional well-being of those who put their trust in his professional capacity.

With half past six "professionals" like Dr. Khaidzir Ismail freely roaming around within the halls of Malaysian academia, it should hardly be surprising that local university rankings have been slipping down the tubes and are destined for a truly Malaysia Boleh record of someday being the first in the world…but at the back of the list.
Dr. Khaidzir is welcome to this blog to defend himself.
For convenience, the Malay Mail report "rubbishing" the UKM report is reproduce below:
It's rubbish, says Khir
By WAN SAKINAH A. SABURI

04 March, 2007

THE Universiti Kebangsaan Malaysia study is "rubbish".

That was Selangor Menteri Besar Datuk Seri Dr Mohd Khir Toyo's response to the study conducted by UKM's Children and Youth Psychology specialist Dr Khaidzir Ismail which revealed that all the 887 respondents, except for one, confessed to have experienced the "pleasures of the flesh".

"We have checked the findings and discovered that 68 per cent of its contents are lies. It's rubbish.

"Khaidzir has admitted that the findings were inaccurate and flawed. I have spoken to him and told him to correct it," said Dr Mohd Khir yesterday.

The Selangor Menteri Besar said he had gone through the survey findings thoroughly and spotted the inaccuracies.

"He got our population figures wrong and the definition of sex was flawed.

"On the question of sex … some people say touching with the mouth is sex and rubbing noses is also sex. See, even the definition of sex is not correct," he said.

Dr Mohd Khir said he ordered his officers to pick at random the respondents who took part in Khaidzir's survey.

"We picked 54 and called them up. They told our officers that they had never had sex and that they are virgins.

"Then how did the psychologist come to the conclusion that only one of the 887 girls interviewed was a virgin?"

The High-Risk Female Youth Profile study completed last December involved high-risk secondary students selected by their respective schools' counsellors.

The three-month study revealed that 98 per cent of the respondents took drugs while 98 per cent were involved in secret societies, 96.8 per cent in gambling and 85.4 per cent in vandalism.

It also showed that 97.3 per cent had seen obscene materials and 77.2 per cent had skipped schools.

Dr Mohd Khir said the report had tarnished the State's image.

"We are trying to be Number One and had hoped to lead the way and this happened," he said.

He said the State Government had undertaken various measures to check the problem of indiscipline among students.

Dr Mohd Khir said the State Government had placed more than 100 troubled female youths under the supervision of the Selangor Wives Welfare and Charity Organisation (Balkis), Selangor Islamic Religious Council and Selangor Development Department.