Archive for March 9th, 2007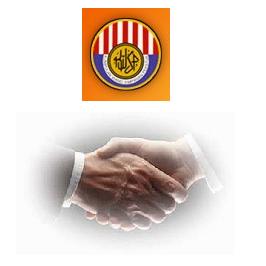 This is sequel and "happy ending" to the earlier post on Monday, Haslinda vs EPF on the inordinate delay in approving her application for EPF Withdrawal Scheme for Education to the extent that she faced the risk of losing her student status in a local public university.
I had promised to phone the new EPF Chairman Tan Sri Samsudin Osman the next day on Haslinda's case, as on Wednesday, I was to be admitted into the Penang Lam Wah Ee Hospital for an eye operation.
But the EPF Chairman could not be contacted in his office at EPF Headquarters on Tuesday as he was away in Putrajaya, though I left word with his secretary as to the purpose of my call.
The next day, Haslinda sent me a sms to inform me that EPF had called and informed her that the cheque was ready for collection in Shah Alam branch.
I have just received this email from Haslinda with advice for others in her shoes: Read the rest of this entry »
I have this morning sent an urgent fax to the Chairman of the Parliamentary Select Committee on Integrity (PSCI), Tan Sri Bernard Dompok, who is also Minister in the Prime Minister's Department, proposing that the Select Committee meeting on Monday should be held as scheduled to hear the Anti-Corruption Agency (ACA) director-general Datuk Zulkipli Mat Noor and former top ACA officer and "whistleblower" Mohamad Ramli Manan or to reconsider whether to hear the duo and the Select Committee's role in latest developments raising fundamental questions about national integrity, in particular in ACA and Police
I also placed on record my shock and protest at Bernard's announcement yesterday arbitrarily cancelling the PSCI meeting on Monday to hear Zulkipli and Ramli on serious allegations of corruption in the ACA.
I stressed that as the March 12 meeting to hear Zulkipli and Ramli was the formal decision of the PSCI meeting on 27th Feb. 2007, the second day of its meeting to deal with issues concerning the scourge of the false identity card rackets in Sabah, any cancellation of the March 12 meeting could only be made by the PSCI itself and not unilaterally and arbitrarily by any one person.
Bernard said in his statement yesterday that the decision to cancel the Select Committee meeting on Monday was the decision of the majority of the Integrity Select Committee and New Straits Times today even reported that the decision was taken at a meeting of the Select Committee meeting yesterday.
There was no meeting of the Integrity Select Committee yesterday. I have checked with the MPs who attended the PSCI meeting of Feb. 27 and found that there is no clear majority in favour of the cancellation of the March 12 meeting. Read the rest of this entry »