Archive for December 30th, 2015
Prime Minister Datuk Seri Najib Razak's twin mega scandals – the RM2.6 billion "donation" and RM55 billion 1MDB – have performed a virtually impossible feat, entering the new year in some 36 hours with even more questions than answers.
This, despite being the subject of multiple investigations inside the country – at one time, even by the highest-powered multi-agency Special Task Force under four "Tan Sris" led by the then Attorney-General Tan Sri Gani Patail himself until Gani was summarily sacked in a government purge on July 28 whose victims included the Deputy Prime Minister, Tan Sri Muhyiddin Yassin and the Special Task Force dissolved – and the target of separate investigations by at least seven foreign countries, the United Kingdom, Switzerland, Abu Dhabi, Singapore, Hong Kong, Australia and United States.
How could this happen?
On Monday (Dec. 28), Deputy Prime Minister, Datuk Seri Zahid Hamidi urged the people not to fall for the latest report by the Wall Street Journal (WSJ) which cited an unknown source in explaining how US$850 million was transferred from 1MDB to a phantom offshore entity. Read the rest of this entry »
BY KHAIRIE HISYAM | Kinibiz
DECEMBER 20, 2015 10:30AM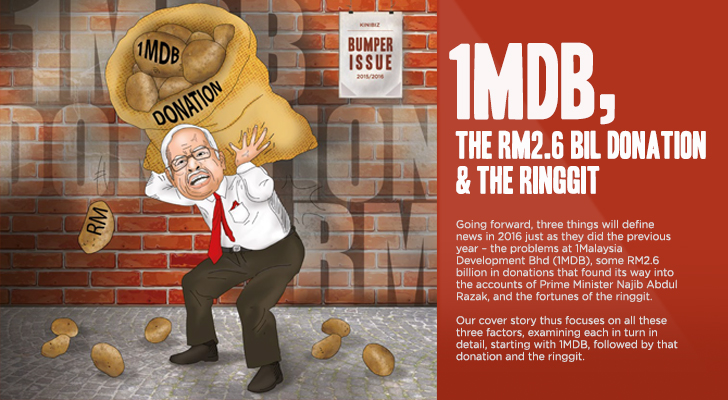 On Nov 23, 2015, 1MDB announced that it has signed a deal with China General Nuclear to sell its power assets in return for RM9.83 billion in cash. This sale at a massive loss brings full circle its questionable purchases of the power assets while paying grossly inflated figures several years ago.
________________________________________________________________________
Most of 1MDB's power assets were acquired within a 16-month time frame between March 2012 and July 2013. The spending spree raised many questions at the time, which remain unsatisfactorily unanswered as at writing time.
The underlying logic of buying over independent power producers (IPPs), as understood by market observers, would likely be the strong cash flow. Read the rest of this entry »
By Martin Jalleh