Archive for December 29th, 2015
By P. Gunasegaram | Kinibiz
DECEMBER 19, 2015 10:30AM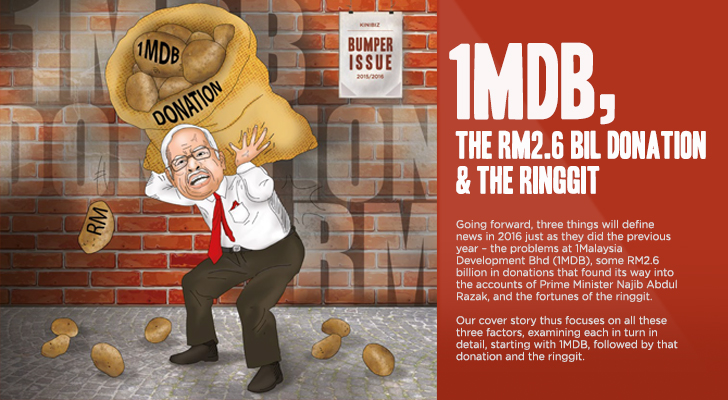 First, it was a JV, and some US$700 million out of US$1 billion initial capital ended up in an unrelated company linked to Jho Low. And then it became a loan, and then it became an equity stake and an option which was subsequently sold and invested, over RM7 billion, in the Cayman Islands and redeemed. As much as RM4.2 billion could have gone into extinguishing an option. The rest is still somewhere out there.
________________________________________________________________________
The first major investment that 1Malaysia Development Bhd (1MDB) made – an injection of US$1 billion into a joint venture (JV) with PetroSaudi Holdings (Cayman) Ltd, 1MDB-PetroSaudi Ltd – ended in tragedy as US$700 million was immediately siphoned off to a company allegedly related to Jho Low, Good Star Ltd.
Basically, 1MDB injected US$1 billion cash into the JV but PetroSaudi's share was an asset dubiously valued at US$1.5 billion. The valuation report was presented on the day the valuer was appointed.
While 1MDB was supposed to have injected the US$1 billion into the JV, the JV inexplicably received just US$300 million, with the remaining US$700 million being transferred to a company which was totally unrelated to the JV. Leaked emails indicate that the company, Good Star Ltd, was related to Jho Low.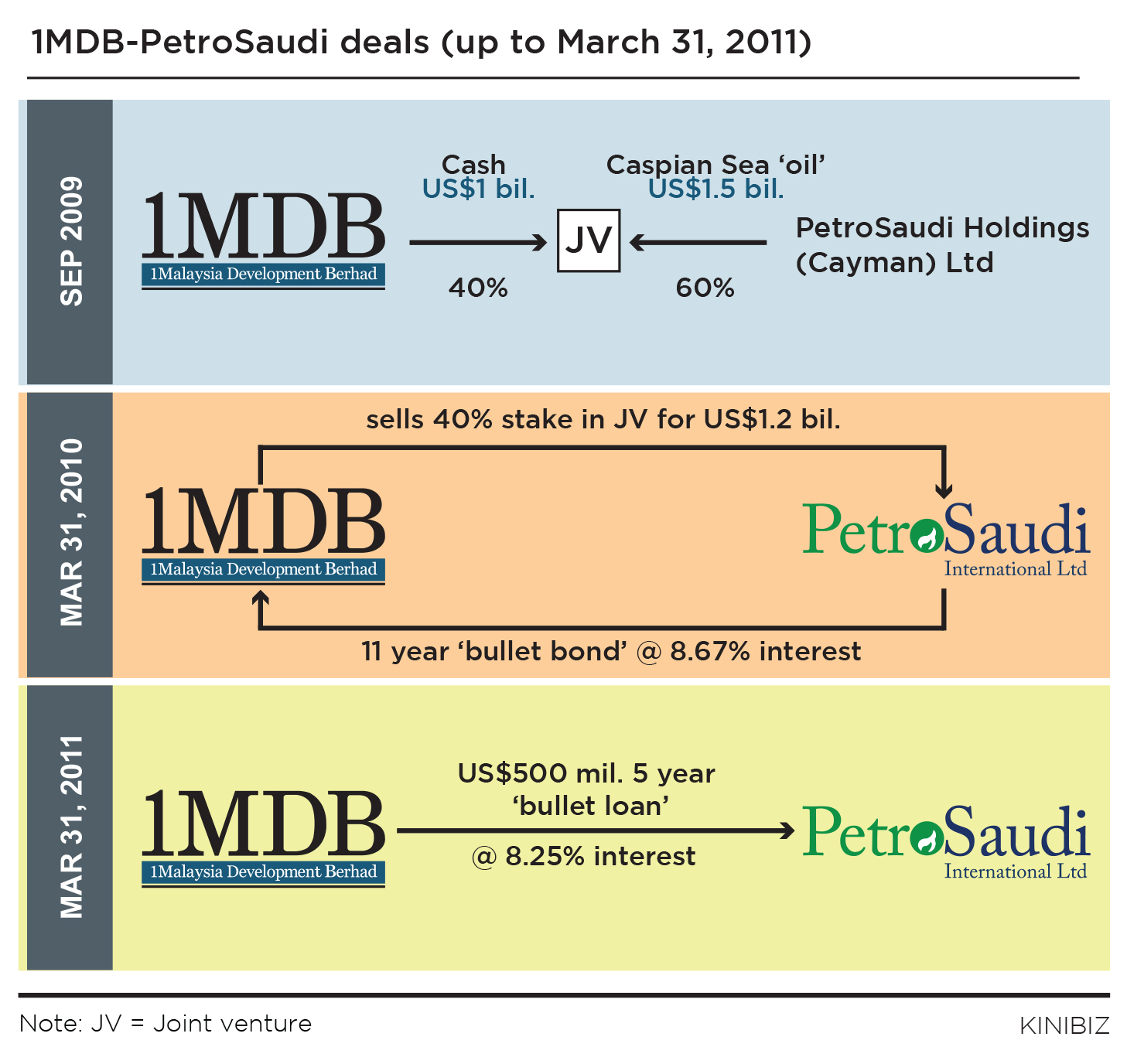 This was one of the most shocking revelations about 1MDB and although it happened way back in 2009, some six years ago, this was revealed in reports only this year.
Sources say the 1MDB board was extremely unhappy with this then and instructed the management to get the US$700 million back but this was not done. Two board members, Mohd Bakke Salleh and Azlan Mohd Zainol, resigned because of this, the former in October 2009 and the latter in January 2010.
For the first three years of its life since 2009, 1MDB's sorry role was to put money into the JV and fund PetroSaudi. As at end of Mar 31, 2012, its financial year-end, 87 sen of every ringgit borrowed of RM7.9 billion, or some RM6.9 billion, went into the JV. Read the rest of this entry »