Archive for August, 2014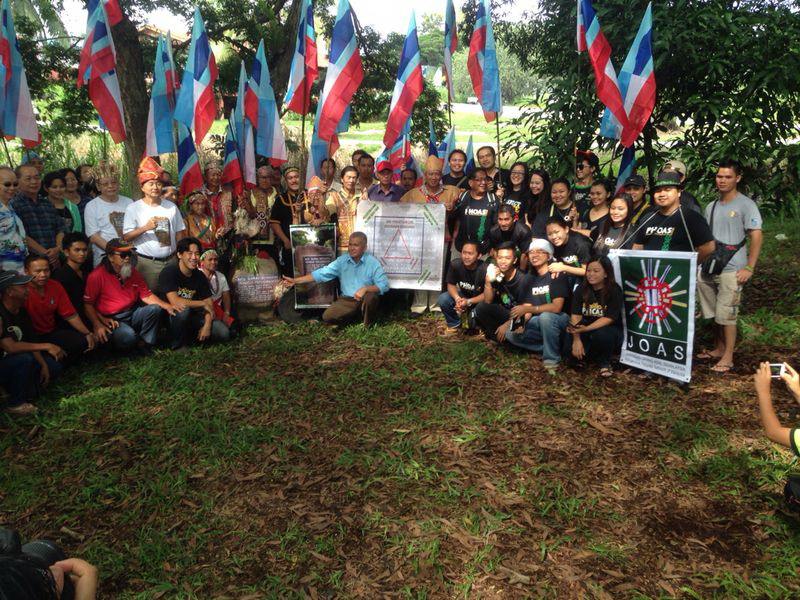 (via tweet)
At the launching of Batu Sumpah movement Keningau this morning, I quoted: "The struggle of man against power is the struggle of memory against forgetting".
At this morning's annual routine ceremony for Batu Sumpah, Keningau District Office locked up its compound to prevent public access to Batu Sumpah.
At first Keningau DO gave approval for the routine ceremony. Very flattered that permission was withdrawn/compound locked when they learned that I would be here.
But there's more than a silver lining for every cloud. The ridiculous lock-up of Keningau Batu Sumpah has inspired a Batu Sumpah movement.
Orang Asal NGOs 1st responese was to produce a replica of Batu Sumpah with the inscriptions of 3 oaths for the ritual ceremony to be performed – outsmart the lockout.
This has led to the idea to place a replica of Keningau Batu Sumpah in every Kampung in Sabah – fantastic step to spread the Batu Sumpah awareness in Sabah.
If there is a Batu Sumpah in every kampung – hundreds, thousands? – come about, must thank person who locked up the Keningau DO compound to block access to the Batu Sumpah.