Archive for August 20th, 2013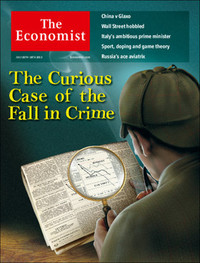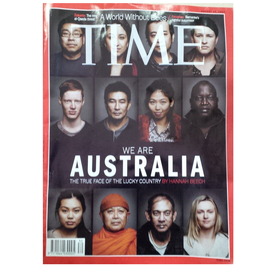 The cover stories of two international magazines in the past month should have given considerable food for thought for Malaysians to ponder as to what has happened to Malaysia, more than 100 days after the recent general elections and which is to celebrate our 56th National Day in eleven day's time.
The first is the 20th July 2013 edition of The Economist "The Curious Case of the Fall in Crime", reporting that "The rich world is seeing less and less crime, even in the face of high unemployment and economic stagnation". Read the rest of this entry »
Mariam Mokhtar
Malaysiakini
Aug 19, 2013
If the third prime minister of Malaysia, Hussein Onn, had not nominated Mahathir Mohamad as his successor in 1981, the course of Malaysian history would have been very different.
Mahathir may have left office after 22 years in power, but today, he pops up like those annoying advertisements which appear, without warning, on your computer screen. Mahathir's messages act in a similar way to some of those adverts; they can harm your computer with malware or other unwanted files, when they are "opened". Perhaps, we need a spam-blocker that will work on Mahathir.
How will we ever learn from history, if we are prevented from examining what has gone badly wrong for this nation? Mahathir's policies continue to divide the nation, but many Malays are under the illusion that he is their saviour. Sadly, after 56 years of independence, it is mostly non-Malays who are more Malaysian than the Malays.
Until we get a change in government, only one man can stop Mahathir's deleterious effects on the nation – Najib Abdul Razak – but he either won't or can't bring himself to perform this saintly task. Such is the hold that Mahathir has over Najib.
Yesterday, Mahathir urged that MAS be privatised. His penchant for privatisation enables profitable companies to be annexed by his cronies or Umno Baru nominees. This practice has all but bankrupted the nation.
It is ironic that the man who once said that "Melayu mudah lupa", should forget his role in handing the national airline carrier, on a golden platter to Tajudin Ramli. Few MAS employees will ever forget how the company's performance plummeted with Tajudin at its helm. Read the rest of this entry »
by Debra Chong
The Malay Mail Online
August 20, 2013
KUALA LUMPUR, Aug 20 — In the face of Malaysia's rising religious conservatism, a civil court judge has boldly ruled on reason and common sense to uphold a Muslim storekeeper's constitutional right to sell a book Islam's gatekeepers here found offensive.
The court case involving the local Borders' sale of Canadian author Irshad Manji's book "Allah, Liberty and Love" has been closely-watched since it hit national headlines last year after Islamic enforcement officials seized the stock and charged the store manager Nik Raina Nik Abdul Aziz with violating publication and distribution laws.
Five months after pronouncing the Federal Territories Islamic Religious Department (JAWI), the home minister and the minister in the Prime Minister's Department in charge of Islamic affairs guilty of abusing their powers to illegally prosecute the bookstore's Muslim manager, Datuk Zaleha Yusof of the Kuala Lumpur High Court has finally released her grounds of judgment.
Though couched in the language of the court, the judge's strongly-worded explanation kept to a strict interpretation of the law that has given hope to Malaysians that their civil liberties as laid down in the country's founding document remain as robust as the day they were conceived half a century ago.
"I am satisfied that the applicants have shown existence of illegality, abuse of discretionary powers, irrationality, unreasonable exercise of power, unconstitutionally and that there exists procedural impropriety on the part of the respondents," Zaleha wrote in her grounds of judgment released last week. Read the rest of this entry »