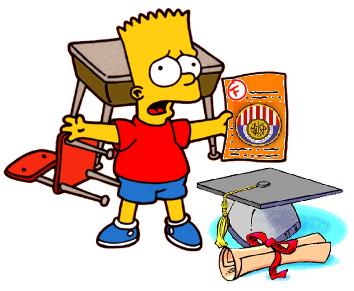 One of the buzzwords in vogue when Datuk Seri Abdullah Ahmad Badawi took over as the fifth Prime Minister of Malaysia was "quality public service delivery".
At the first Cabinet meeting he chaired as Prime Minister on 5th November 2003, Abdullah directed every Minister to set up a task force to cut red tape, fight corruption and deliver quality public service.
Abdullah is in his fourth year of premiership, but all these buzzwords have come to nought to the extent he has to set up a high-powered committee to review why these reforms had failed in the past three years.
Even the EPF, a quite efficient outfit in the past, seemed to be afflicted by the new malaise of service inefficiency and indifference as highlighted by the plight of UiTM final-year student who, thanks to EPF, is in danger of losing her student status. And this affects not just Haslinda but all similarly-placed students.
I will phone the new EPF Chairman Tan Sri Samsudin Osman tomorrow and hope that the newly-retired Chief Secretary to the Government will have a satisfactory response.
Haslinda's fax to the EPF Chairman follows:
BY FAX: 03-2691 5598

Haslinda Binti Abd Karim
Puchong
Selangor
STRICTLY WITHOUT PREJUDICE

5 March 2007

Chairman
Kumpulan Wang Simpanan Pekerja
Bangunan KWSP
Jalan Raja Laut
50350 Kuala Lumpur

Attn: Tan Sri Shamsudin Osman
WITHDRAWAL SCHEME FOR EDUCATION — SELF
HASLINDA BINTI ABD KARIM


I refer to the above matter.

I wish to reiterate my case to you. I have submitted the application for EPF Withdrawal Scheme for Education — Self on Wednesday, 17th January 2007 at your Shah Alam Office (REF NO. 001100000044825). I have also forwarded all the necessary documents required by you.

Until now, I have yet to receive the said cheque and also there is no communication on your end as to when I will be getting my payment. To my horror, today, I received a "SURAT GUGUR STATUS SEBAGAI PELAJAR" letter from my University. It is really shocking as I am now in my final year and in the midst of being dropped from the STUDENT STATUS. The letter also stated that I am given until 23 March 2007 to submit the EPF cheque.

Questions:

1. WHAT HAPPENED TO MY APPLICATION? I HAVE CHECKED WITH MY FRIENDS AND THEY ARE ALSO FACING THE SAME PROBLEM!! I WAS BEING TOLD BY YOUR EMPLOYEES THAT THIS IS DUE TO THE NEW MACHINERY/EQUIPMENT BEING INSTALLED, AND THERE ARE BACKLOGS THAT DATED WAY BACK TO LAST YEAR!! THAT IS NOT MY PROBLEM OR CONCERN!! WHERE IS MY MONEY??

2. WHAT HAPPENED TO MY MONEY/CONTRIBUTIONS?? DOES THIS MEAN THAT THERE IS NO MORE MONEY IN EPF AND THAT IS THE MAIN REASON BEHIND THIS DELAY??

3. SHOULD I FAIL TO SUBMIT THE EPF CHEQUE BY 23RD MARCH 2007 TO MY UNIVERSITY, I WILL BE DROPPED FROM THE STUDENT STATUS!! IS THIS ONE OF THE WAYS THAT YOU IMPOSE IN ORDER TO CURB THE MALAYS FROM FURTHERING THEIR STUDY?? IF THIS REALLY TAKE PLACE, I WILL NOT HESITATE TO SUE YOU AS THE NEGLIGENCE ARE DONE ON YOUR SIDE AND YET I AM BEING PENALISED FOR IT. FOR YOUR INFO, WE ARE BEING CHARGED RM80.00 BY OUR UNIVERSITY FOR LATE PAYMENT PENALTIES EVEN THOUGH IT IS NOT OUR FAULT, YOU MUST BEAR THE COST!! I AM SERIOUSLY ASKING YOU TO PAY FOR IT AS THE DELAY AND HICCUPS ARE ALL YOUR DOING!! THERE IS NO USE OF GETTING NEW MACHINERY/EQUIPMENT OR EXTENDING YOUR CHAIRMANSHIP FOR ANOTHER TWO YEARS WHEN THERE IS NO NOTICABLE IMPROVEMENT IN THE EPF SYSTEM!! MAYBE WE SHOULD PRIVATISE THE EPF!!

4. I have earlier complained on 16 January 2007 on the slow and inefficient service at your Shah Alam Office which has forced me to take ½ day leave. Again, I am attaching the same letter sent to you on the above date. ONCE AGAIN, UNTIL NOW, I HAVE NOT RECEIVED ANY FEEDBACK/RESPONSE FROM YOU!!

WHAT DO YOU PEOPLE WANT ME TO DO NOW?? WHAT IS YOUR RESPONSE ON THIS MATTER?? WHERE DO WE GO FROM HERE?? AFTER READING A LOT OF COMPLAINTS IN THE NEWSPAPERS LATELY REGARDING YOUR SERVICES, I AM SERIOUSLY THINKING OF HIGHLIGHTING THIS ISSUE TO THE PRIME MINISTER PERSONALLY AS HE IS ALSO THE 1ST FINANCE MINISTER.

TREAT THIS MATTER SERIOUSLY AS IT INVOLVES MY FUTURE AND MY TRUST IN THE CURRENT, EXISTING SYSTEM!!

Yours faithfully

Haslinda Binti Abd Karim