Archive for February 26th, 2016
By Martin Jalleh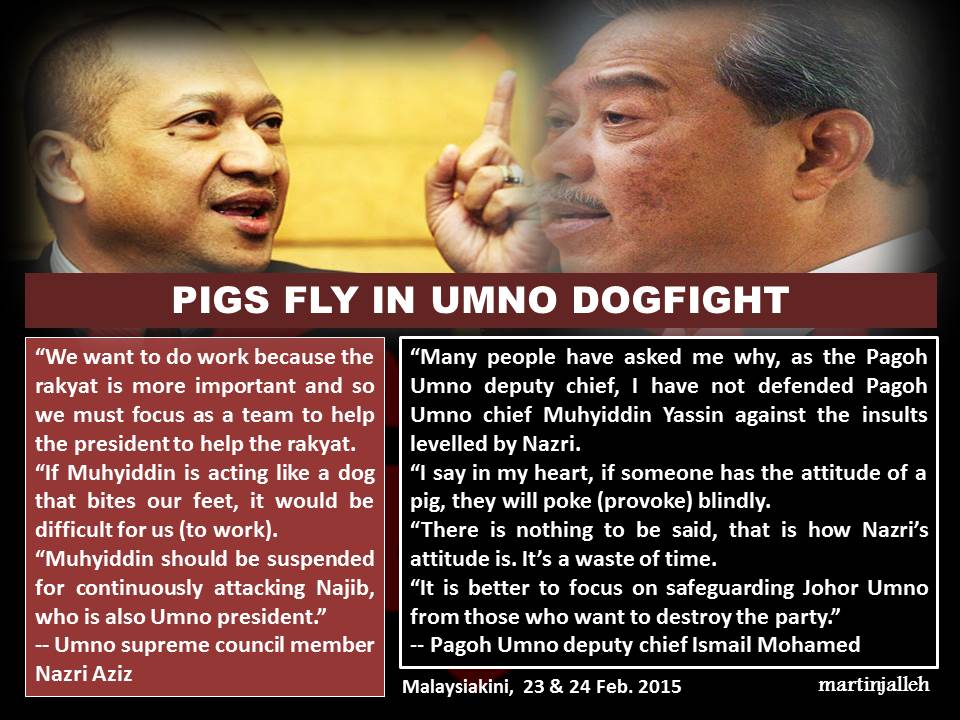 The Prime Minister, Datuk Seri Najib Razak, seems to be fulfilling his vow made during the recent commemoration of his 40 years of involvement of politics – with reams and reams of congratulatory advertorials finally paid for by the taxpayers – that he would strive to take Malaysia to "greater heights".
Malaysia had never achieved "greater heights" in corruption than under the Najib premiership – being named third in the world's "worst corruption scandals in 2015" and dropping four places in Transparency International (TI) Corruption Perception Index (CPI) 2015.
Now, Najib has brought Malaysia to a new "greater height" of being the first Prime Minister in Malaysia to violate the 20-year Multimedia Super Corridor (MSC) Bill of Guarantees of "No Censorship of the Internet", a guarantee made by Tun Dr. Mahathir when he was Prime Minister "as a gift to the world", with the ban yesterday on the news portal, The Malaysian Insider.
Described world-wide as the latest in a series of clampdowns on media organisations that have published reports critical of the government and the Prime Minister, particularly over Najib's RM55 billion 1MDB and RM2.6 billion "donation" twin mega scandals, Malaysians and international opinion can only ask Najib what is he trying to hide and suppress when he has to use a sledgehammer to try to kill a fly and cannot rely anymore on the plain truth and nothing but the truth to win in the world of ideas? Read the rest of this entry »