Archive for December 31st, 2010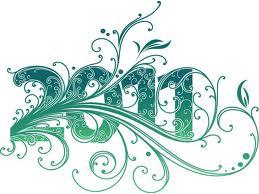 "Malaysia is at the crosssroads." – 1Malaysia Government Transformation Programme Road Map (January 2010).
"Malaysia has reached a defining moment on its development path." – New Economic Model (March 2010).
"We need to see the reality for what it is: we are on a burning platform" – Tenth Malaysia Plan (June 2010).
However, the year 2010, which also marks 21 months of Datuk Seri Najib Razak's premiership, has not been distinguished by any conviction or sense of urgency that Malaysia is "on a burning platform", "at the crossroads" or "a defining moment" – that the country has no choice but to forge ahead with a paradigm shift in national economic strategy and public policy.
It is the exact reverse. Despite the 21 months of Najib's premiership, based on his signature theme of "1Malaysia. People First. Performance Now", multi-racial, multi-lingual, multi-religious and multi-cultural Malaysia has suffered greater racial and religious polarization and loss of social cohesion, with the concepts of unity in diversity and inclusiveness, social justice, excellence, integrity and our international competitiveness receiving one setback after another. Read the rest of this entry »
By Yow Hong Chieh
The Malaysian Insider
Dec 31, 2010
KUALA LUMPUR, Dec 31 — Newspaper circulation in the country maintained its downward slide this year as readers continue to shun hard news in government-controlled titles for more sensationalist tabloids.
Circulation of local media mainstays — The Star, New Straits Times, Utusan Malaysia and Berita Harian — has fallen over the past five years, in some cases dramatically so. Scandal sheets, however, remain largely popular and in some cases far outselling more traditional rags which helped advertising expenditure grow 22 per cent to RM3.5 billion for the first half of 2010.
Audit Bureau of Circulations (ABC) figures for the full year ended June 30, 2010 show The Star's circulation dropping from 295,479 to 286,409 (-3.1 per cent), the New Straits Times from 120,770 to 109,341 (-9.5 per cent), Utusan Malaysia from 181,346 to 170,558 (-5.9 per cent) and Berita Harian from 183,187 to 160,597 (-28.7 per cent). Read the rest of this entry »