BY ZURAIRI AR
PUBLISHED: JANUARY 13, 2015 07:02 AM
The Malay Mail Online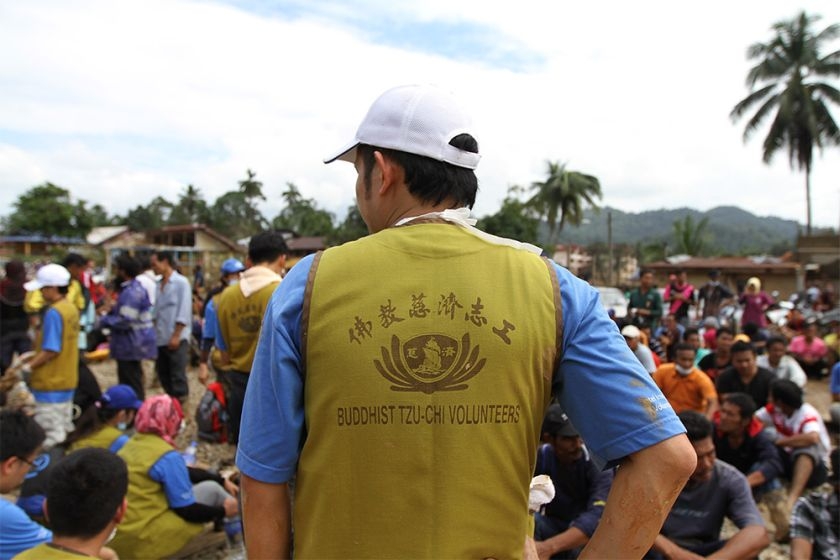 Volunteers from Penang-based Buddhist Tzu-Chi Merits Society Malaysia help residents of Manek Urai to clean up after the flood. ― Pictures by Yusof Mat Isa
KUALA KRAI, Jan 13 ― After weeks of devastating floods, a palpable air of excitement replaced the forlorn mood at the village of Kg Manek Urai Lama here across the weekend.
Struggling under the burden of a disorganised clean-up after arguably the worst floods to hit the state in decades, the residents had seemingly been at a lost.

But on Sunday, it was different. Every road in the village was a bustling hive of activity, as locals purposefully loaded the debris inside dump trucks. Some shoveled mud from homes into wheelbarrows. Here and there, noisy backhoe loaders scraped dirt off the roads.
Leading the efforts and motivating the residents were were a group dressed uniformedly in white pants tucked into rubber boots, khaki vests and white caps.
They were the volunteers from Penang-based Buddhist Tzu-Chi Merits Society Malaysia, a nationwide non-profit humanitarian group.
"If we just distribute cash among the locals, that would not make them any happier. During these few days, when they're working, they look happy," the group's president Koay Ji Yuan told Malay Mail Online when met at the sidelines of the operation.
"Just money would not be enough. We try to give them some purpose to their lives, which was to help their own neighbours," he said.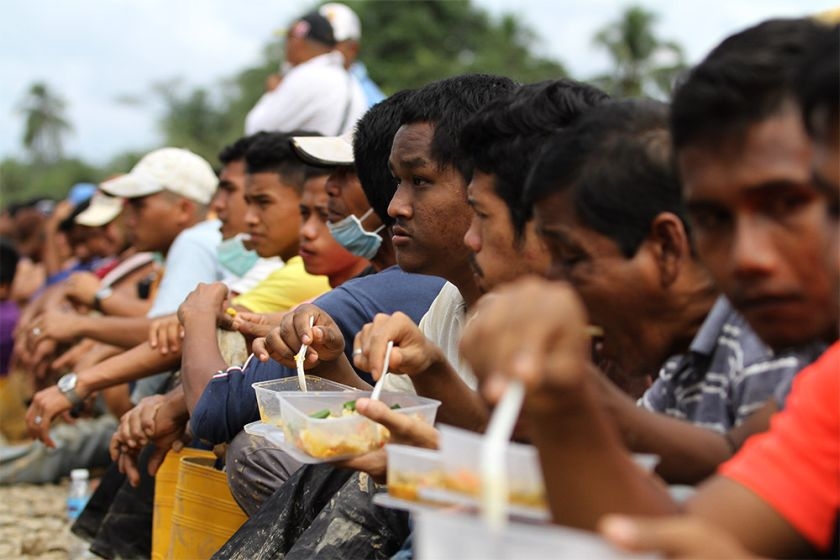 Manek Urai residents are seen resting for their lunch meal of rice and vegetarian dishes cooked by local women in a makeshift kitchen.
Around 500 Tzu Chi members joined the operation, bringing with them 19 lorries and seven tractors. The group included two busloads of volunteers from computing giant Intel Malaysia, who wore moss green vests instead.
During Malay Mail Online's visit to the group's base on the Manek Urai rail station, hundreds of residents were resting for their lunch meal of rice and vegetarian dishes cooked by local women in a makeshift kitchen. The rice was of a pre-cooked variety that only needed to be soaked in water to be eaten.
The group said it has employed around 1,200 villagers, all victims of the floods, for the clean-up. The villagers were each paid RM100 per day for the two-day operation.
Tzu Chi had divided the village into five main areas to facilitate the cleanup, and the locals were split into groups of around 20 to tackle each area.
"Despite that, yesterday only around 90 per cent of the villagers came to collect their salary. That means they really joined in to help, not for the money," suggested Koay.
"It is a show of Malaysian compassionate nature, our goodness … And this is the way Malaysia was built upon."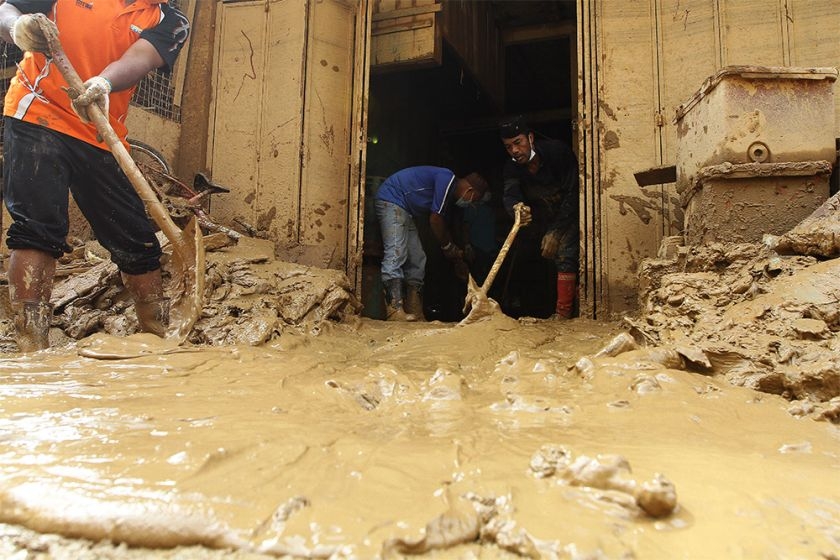 Residents and volunteers are seen shovelling mud out from the houses.
Koay refused to divulge the exact cost for the operation, however, hinting only that it was several million ringgit, funded by donations.
"We are here to learn from their suffering, that is more important. Money is not important. We encourage our members to learn from this disaster," he said.
"We try to help them, but we also learn from them. The villagers have become our teacher."
Several villagers polled by Malay Mail Online said despite the hard work, they were grateful to be "doing something", rather than just waiting for help to come.
"When the floods happened, I felt so helpless. Especially when I see my family suffer. Getting on my feet again made me feel like a man again," said a 31-year-old who wanted to be known as Malik.
"If we were to rely on the authorities, we would never be done. It is perhaps better to do this ourselves," added another called Wan Hasan, who was Malik's neighbour.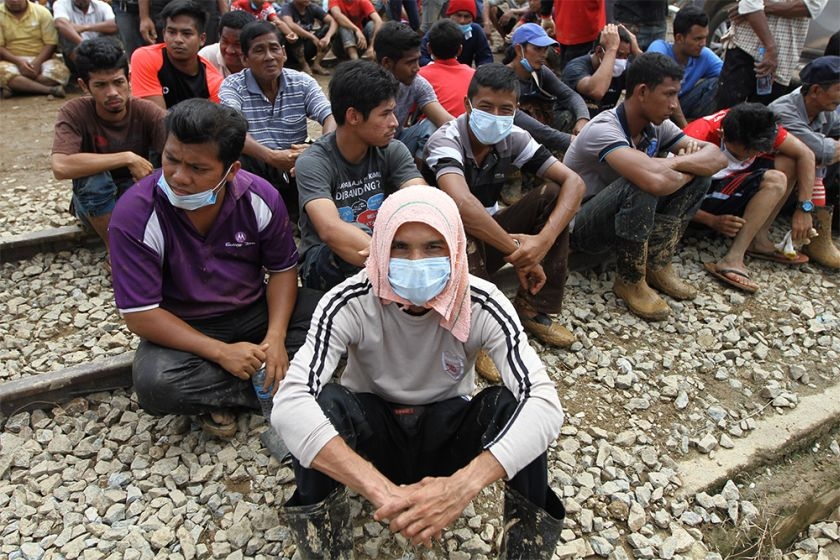 Volunteers take a rest after helping to clean up the mess caused by the flood in Manek Urai.
Among the volunteers were Dr Tang Kiat Beng, 54. He was part of the group's medical association, which provided five other doctors and five nurses on the ground in Manek Urai.
"Our master teaches us that it is not money which is the most important, but love," Dr Tang said, referring to 77-year-old Master Cheng Yen, the group's founder from Taiwan. She founded Tzu Chi in 1966.
"So, the villagers might get RM100 per day, but we tell them that if one person had donated RM1, then it means you have received the love of 100 people. That's why you need to stand up."
Dr Tang said that before the locals could start working, they had needed to share their grief and suffering first. Both Koay and him recounted the story of a police officer from Malacca stationed in Manek Urai who broke down in tears after sharing her plight and worries with the group.
"Before this, all they could see was grey. Seeing outside people coming, they began to see colours, some hope," said Dr Tang.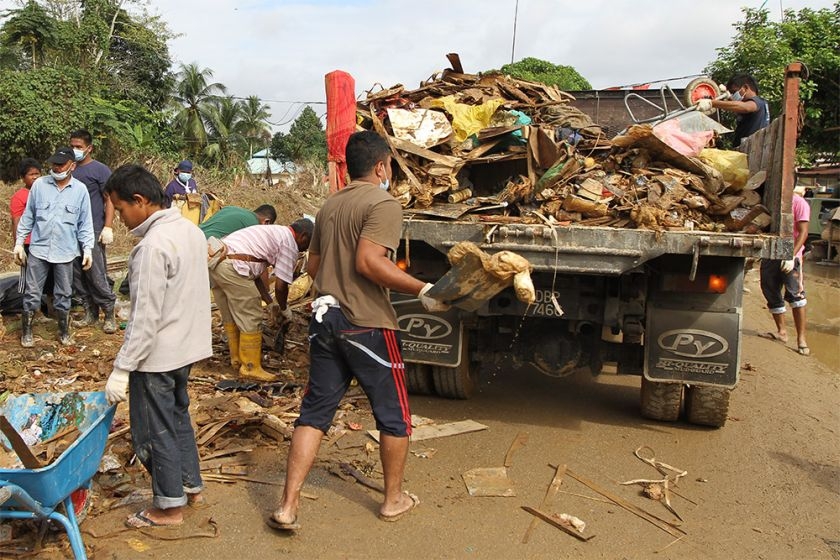 Tzu Chi had divided the village into five main areas to facilitate the cleanup, and the locals were split into groups of around 20 to tackle each areas.
Manek Urai, over 20 km south of Kuala Krai town, was among the worst-hit areas in the recent floods that saw over 250,000 Malaysians displaced from their homes.
The floods devastated both Kg Manek Urai Lama and Kg Manek Urai Baru, leaving most homes in ruins and the families without shelter. As of this week, the victims were still reeling from the disaster.
The occupational health doctor said Manek Urai was the group's last stop after helping out in Kota Baru and Kuala Krai. It would return to base first before planning its second mission.
In the background, a song in Malay was repeated from the speakers. Its lyrics included lines such as "We are one family, loyal to each other."
"We human beings, we are all the same. Regardless of religion, skin colour, race or nationality. When disaster strikes, we all would feel it," Dr Tang said.