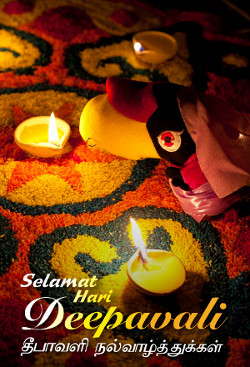 Let Deepavali 2012 usher in a festival of light over darkness and the triumph of truth, freedom and justice over all forms of corruption, discrimination and exploitation especially in the impending 13th general elections.
Fifty-five years after Merdeka in 1957, many Malaysians have been left out of the mainstream of developments with the fruits of growth and progress hijacked by a small group of privileged people and their cronies, while the large majority of Malaysians regardless of race, religion and territory have been marginalised and discriminated against.
Deepavali 2012 will be most meaningful if it set into motion a train of developments culminating in the 13GE where these historic injustices and inequalities, whether political, economic, educational, social, cultural and religious, are put right.