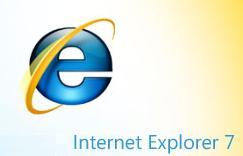 Thanks to Chengkhoon, the blog kink with IE6 & 7 has been resolved.
This is Chenkhoon's solution:
"Line 38 of the css file (style.css) contains the following line:

"filter: Shadow(color:white, strength:0, direction:0);

"This is proprietary IE6 code. Removing the line will solve the problem."
Many thanks Chengkhoon, on my part as on behalf of so many visitors who had faced problems of accessing the blog with IE6 or 7. Most appreciated. Also thanks to all who given their suggestions to resolve the problem.