Archive for February 22nd, 2007
The response of Chief Justice Tun Ahmad Fairuz Sheikh Abdul Halim likening proposal for an independent judicial commission on appointment and promotion of judges as akin to nudity rather than transparency is ill-advised, in poor taste and reflect badly on the office of Chief Justice.
Ahmad Fairuz may be unhappy with the proposal of an independent judicial commission to oversee the selection and promotion of judges, but he should realize that this proposal pre-dates his appointment to the top judicial post in the land and meant to enhance public confidence in the system of justice and in that context, there is nothing personal against any personal holder of the office.
Ahmad Fairuz should not have questioned the motives of those who had made the proposal, such as the Bar Council and several prominent lawyers, posing the rhetorical question:
"Are we to allow whoever has cases in court and who lost to decide on the fate of judges?"
He ignores the support of retired judges for the proposal.
While claiming to welcome any memorandum on the proposed independent judicial commission, Ahmad Fairuz made clear his opposition when he told the New Straits Times in Kota Baru after chairing a meeting with Kelantan judges yesterday:
"I started (as the Chief Justice) in 2003 with accountability and integrity. We have been transparent.

"But transparency should have its limits. Don't tell me when we are transparent, we have to be nude. That is not transparency, that's nudity.

"You want everything to be absolute? There is no such thing as absolute freedom or absolute transparency.

"That's the way I look at things."
In the first place, it is absolutely wrong and inapt to categorise the proposal of an independent Judicial Commission as an exercise in nudity rather than transparency, especially when this judicial reform had been adopted by other countries such as Canada, New Zealand, South Africa and the United Kingdom.
Secondly, the proposal for a Judicial Appointments Commission was not made only during Fairuz's tenure as Chief Justice. Read the rest of this entry »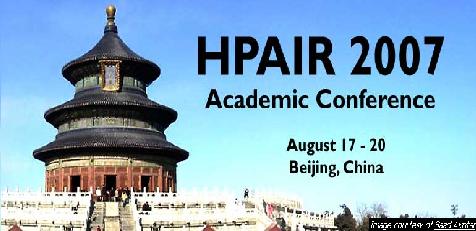 Email from Sri Ram Krishnan: "Wishing you a happy CNY. Hope all is well during this period. I need a small favour, again. HPAIR 07 (the conference which you helped me publicize last year) has just been finalised and I have forwarded the publicity flyer with this email. I would appreciate if you could put it up on your blog so that Malaysian students can be part of the two conferences again.
"Btw, last year we had quite a number of Msian students! Much better than 05..thanks partly to you and other bloggers out there!
"p.s : I am not the chairperson anymore but helping the organising committee at harvard and in china as much as I can. as usual, any questions out there regarding hpair can be forwarded to me. – Sriram Krishnan "
—————————————————————
HPAIR CONFERENCES 2007
ACADEMIC CONFERENCE
—————————————————————
DATES: August 17-20, 2007
LOCATION: Beijing
WEBSITE: http://www.hpair2007.org/aconf/
FINAL APPLICATION DEADLINE: March 15th, 2007
The Harvard Project for Asian and International Relations (HPAIR) invites you to participate in our annual summer student conference in Asia.
HPAIR is a partnership between the students and faculty of Harvard University, offering a sustained academic program and a forum of exchange to facilitate discussion of the most important economic, political, and social issues relevant to the Asia-Pacific region.
HPAIR's international conference has emerged as the largest annual Harvard event in Asia and the largest annual student conference in the Asia-Pacific region, attracting a wide variety of distinguished speakers and future leaders as Harvard's student outpost in Asia. Past speakers at our conferences include former South Korean President Kim Dae-jung, Singapore President S.R. Nathan, Secretary-General of ASEAN Ong Keng Yong, and former Japanese Finance Minister Heizo Takanaka.
Both delegates and papers are welcome! Applications for both are online and located at www.hpair2007.org/apply/
The theme will be Engaging Asia: Discourse and Dialogue
——————————————————
WORKSHOP TOPICS
——————————————————
Our HPAIR 2007 workshops will focus on the following six topics:
-Economic Growth in Asia and its Effects on Society -Comparative Notions of Leadership -Understanding Security Issues in East Asia -Inequality and Social Policy in Asia -Asia's Information Society -Popular Culture in Asia Read the rest of this entry »