BY ZULKIFLI SULONG, FEATURES AND ANALYSIS EDITOR | The Malaysian Insider
Published: 7 January 2016 6:59 AM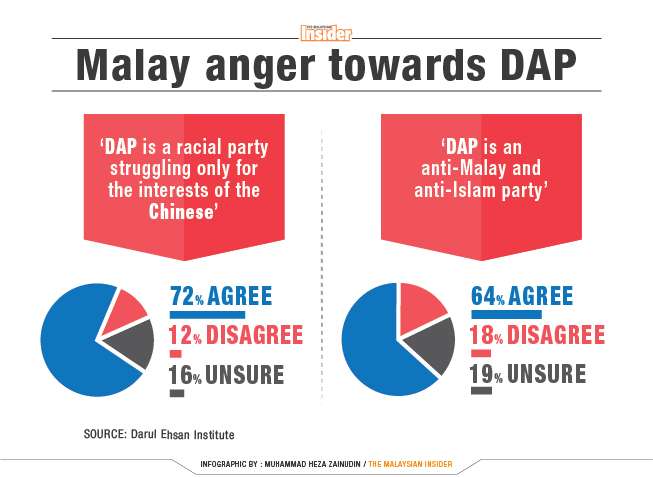 Anger towards DAP among Malay Muslims, especially in rural areas, has increased due to Umno's consistent campaign to demonise the Chinese-dominated party, even as it recruits more Malay members and leaders, says a think tank.
The animosity intensified after the break-up of the Pakatan Rakyat coalition in June, when DAP parted ways with former ally PAS, the country's second largest party of Malay Muslims.
With Umno and PAS starting to work together, the anti-DAP campaign is becoming more effective as both Malay parties use religion to attack it, said the Darul Ehsan Institute (IDE).

IDE deputy chairman Datuk Dr Redzuan Othman said the level of suspicion and acrimony towards DAP among Malays was high even in Selangor, where the party is part of the state government.
He said the sentiment was shared by many Malays throughout the country.
"The anger and hatred are among rural Malays, especially among PAS members and supporters," Redzuan told The Malaysian Insider.
"The level of anger is smallest in constituencies with elected DAP reps in Selangor."
The anti-DAP sentiment was revealed in a survey by IDE between November 13 and 15 last year, involving 1,716 Malay respondents throughout Selangor.
It found that almost two-thirds of respondents (72%) agreed that DAP was a racial party and that it was only looking after the interests of the Chinese community.
Only 12% disagreed, while 16% said they were "unsure".
More than half (64%) also agreed with the statement that "DAP was an anti-Malay and anti-Islam party". Some 18% disagreed while 19% were unsure.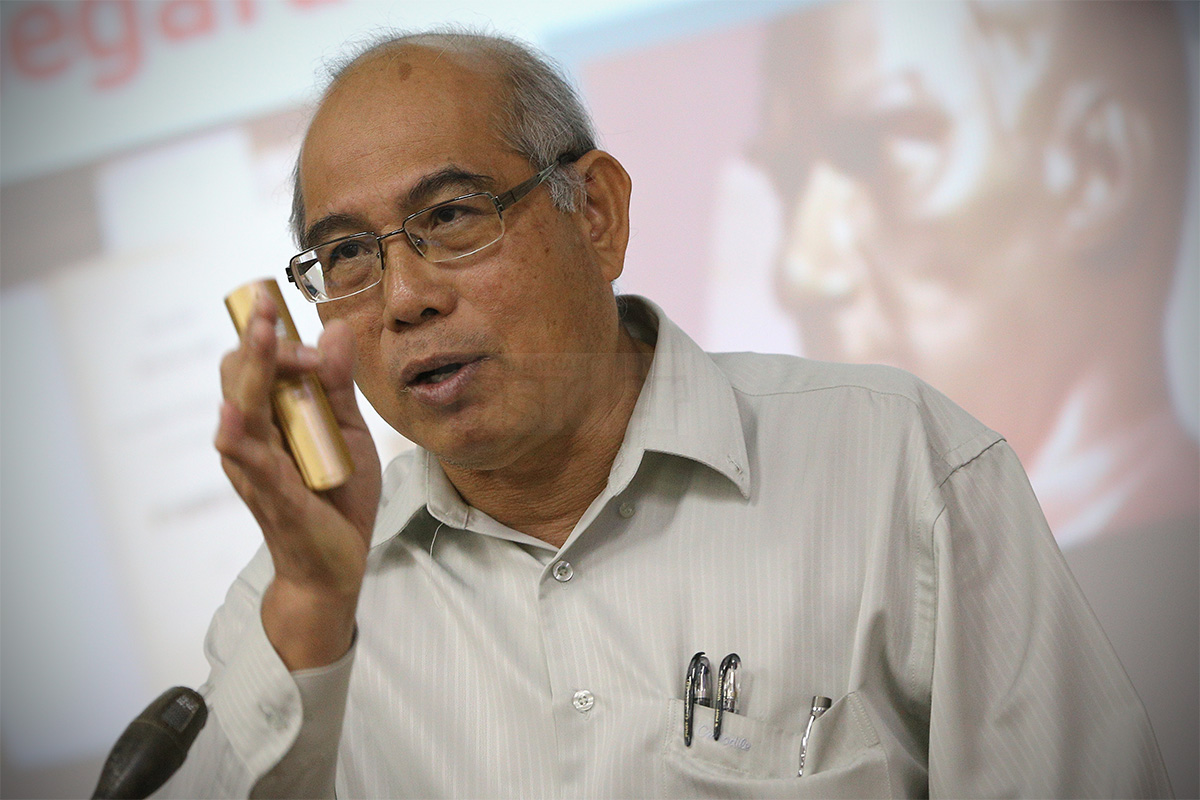 "However, the anti-DAP sentiments are lower in areas with DAP elected representatives even if they are Chinese, such as Serdang which is served by Ong Kian Ming and Subang, which is represented by Hannah Yeoh," said Redzuan (pic, right).
He said the lower anti-DAP feelings in these areas showed that perceptions towards the party can be changed through information campaigns.
Animosity towards DAP is now also being sparked through attacks by PAS.
PAS research head Dr Mohamad Zuhdi Marzuki had claimed that DAP would work together with Israel if it came to power.
Malaysia has no diplomatic ties with Israel and almost all Muslim movements dislike its Zionist government.
Zuhdi claimed DAP was offered US$300 million in return for an Israeli naval base in Port Dickson, if it captured Putrajaya in the 13th general election.
Zuhdi said the claim was also made by Mohamad Razali Abdul Rahman, a former aide to DAP secretary-general and Penang Chief Minister, Lim Guan Eng.
DAP's allies such as Parti Amanah Negara (Amanah) view Zuhdi's statements as a calculated campaign to smear DAP and its partners in the new Pakatan Harapan coalition.
The real target of such attacks, said Dr Dzulkefly Ahmad, Amanah's strategy chief, is Amanah itself, formed by some of the more prominent PAS parliamentarians.
"In war, the friend of our enemy is our enemy and the enemy of our enemy is our friend," said Dzulkefly. – January 7, 2016.