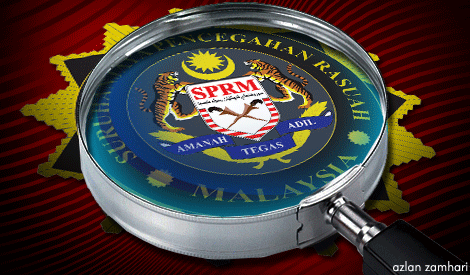 By Susan Loone | 9:02AM Oct 17, 2012
Malaysiakini
The United Nations Office on Drugs and Crime (UNODC) representative who reportedly praised the Malaysian Anti-Corruption Commission (MACC) at an international conference said his comments have been misread by the media.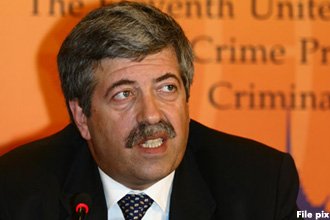 Dimitri Vlassis (left), who is chief of UNODC's corruption and economic crime branch, said some of his comments and responses during the press conference held in Kuala Lumpur 10 days ago were misunderstood or taken out of context.
Vlassis said he wanted to offer clarifications as consequently those comments were "misinterpreted and may have created erroneous" impressions.

According to the UN representative, he commended the MACC for organising the 6th annual conference and general meeting of the International Association of Anti-Corruption Authorities (IAACA) in Kuala Lumpur.
During the press conference, Vlassis said he was asked about the IAACA conference and whether it was worth the expenditure.
"I responded that IAACA was the only home of anti-corruption agencies and that the conference served the very useful purpose of bringing those specialised agencies together, helping them exchange views and experiences and strengthen international cooperation.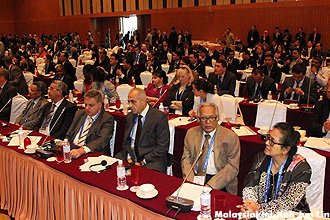 "UNODC has been a supporter of IAACA since its establishment and considers every opportunity to achieve those goals a worthy one," he added in a statement to Malaysiakini yesterday.
"I commended the MACC for organising the conference and thanked it for its hospitality to all participants, including to me and other colleagues from UNODC or UNDP."
'Anti-corruption campaigners horrified'
The MP for Ipoh Timor, Lim Kit Siang, took Vlassis to task for the comments reported by the mainstream media, particularly the Oct 7 New Straits Times report, which Lim said had "horrified" anti-corruption campaigners in Malaysia.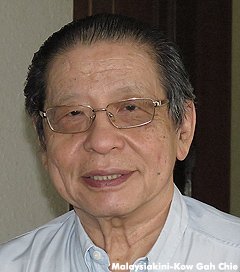 Malaysiakini had sent Lim's statement to Vlassis via the UNODC's regional secretariat based in Bangkok, Thailand, on Oct 10, for his response.
Lim, who is DAP national adviser, said the comment by Vlassis was a "major blow" and undermined efforts to get Prime Minister Najib Abdul Razak's government to find the political will to fight corruption, especially those involving top political and public personalities.
Vlassis was also asked to justify his statement on MACC's performance, since the Transparency International's (TI) Corruption Perception Index (CPI) had indicated Malaysia's ranking and score for 2011 to be the lowest on record.
Lim had also slammed Vlassis for using the IAACA Conference to run down the credibility and usefulness of the TI CPI, by dismissing it as "outdated", "counter-productive" and "does not serve anyone's purpose".
As a result of the comments, Lim added, Vlassis appeared to be sending the message to Malaysians that they do not have to be overly worried about Malaysia dropping to the worst 60th ranking with the lowest score of 4.3 in 17 years of TI's corruption perception survey.
In response, Vlassis said he was asked about corruption in Malaysia and responded that he was not in a position to pass judgment on the matter because it was beyond his mandate and, therefore, inappropriate to evaluate a country's performance.
No comment on review
He said Malaysia was being reviewed this year under the Implementation Review Mechanism of the UNCAC and the reviewers were the Philippines and Kenya.
The review was proceeding at a brisk pace, which was an indication of how seriously Malaysia was taking its participation in the mechanism.
"Then I said that I could not go into any further details, or comment on the results of the review, because I was bound by a duty of confidentiality imposed upon me…," Vlassis said.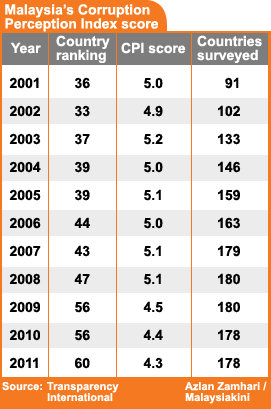 "In response to a question on Transparency International's Corruption Perception Index, I said that this was an important tool in raising awareness around the globe, lowering tolerance of corruption and keeping the issue high on the political and societal agendas," he added.
"However, I expressed misgivings about its continued usefulness, in view of the fact that the complexity of corruption does not lend itself to efforts to reduce everything to a single figure and include it in an index."
Vlassis said the Implementation Review Mechanism excluded the ranking of states as it has proved that such rankings may be counter-productive.
Countries, he added, should compare themselves only to themselves and not to others, as there were numerous nuances in the implementation of the convention.
He also said he did not have a meeting with Najib and merely shook the prime minister's hand on the podium during the opening of the conference, where he spoke before Najib did.
"At the press conference, I said that in all anti-corruption efforts, in both the public and private sectors, the tone from the top was key and that Najib's presence at the opening of the conference carried symbolic significance," Vlassis added.