By Lee Long Hui | 1:54PM Oct 8, 2012
Malaysiakini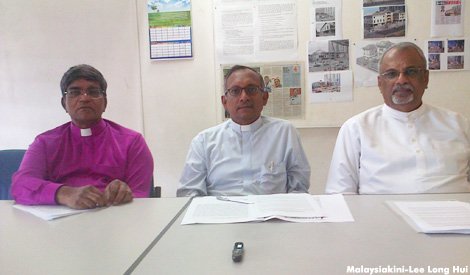 Two Christian leaders quoted by Utusan Malaysia as having criticised the Penang chief minister, have slammed the report as a "complete lie".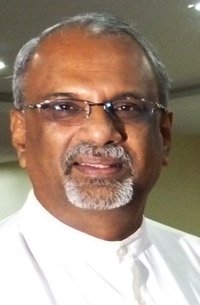 Lutheran Evangelical Church bishop Solomon Rajah and former Council of Churches Malaysia (CCM) president Thomas Philips (right) said their words had been taken out of context in the report headlined 'Church is not a place for politics'.
They have demanded a retraction of the report published in the Sunday edition, Mingguan Malaysia, and a public apology from the Umno-owned Utusan in its next edition.

At a press conference today, at which CCM secretary general Hermen Shastri was present, the two explained that the reporter concerned had only contacted them for their general views on "the church and politics".
"It was never a reaction or response to Chief Minister Lim Guan Eng's dialogue with pastors in Penang," said Solomon.
"Never was I aware that I would be misquoted (or that what I said would be) misconstrued. I never knew that my views would be used to serve Utusan's own purpose and agenda. This is sad."
Solomon, who sees himself as an ardent supporter of Lim, stressed that he would not have consented to the interview had he known that Utusan would misquote him.
Among others, the Mingguan report had quoted Solomon as saying "I'm sure (Lim) knows that the church need not be urged to stand up for justice for political purposes."
'Reporter should apologise, too'
Philips said the report "is a complete lie" that has jeopardised his reputation, insisting that his actual views had not been reported.
"It is an act of defamation. I am shocked and outraged by the journalist's lack of competency," he said.
"What I said was not what was reported, and stands against everything I personally believe in. I would like the reporter herself to apologise for this inaccurate and misleading report."
However, both said they are not interested in pursuing legal action.
Philips said they just wanted to point out that Utusan "is lying", explaining that he does not think the church "has time to go into legal action".
Echoing him, Solomon said it would be enough for the daily to apologise.
"I'm not taking any legal action. I don't have time for this because I have other things to do," he added.