By THE BORNEOTODAY TEAM | January 16, 2017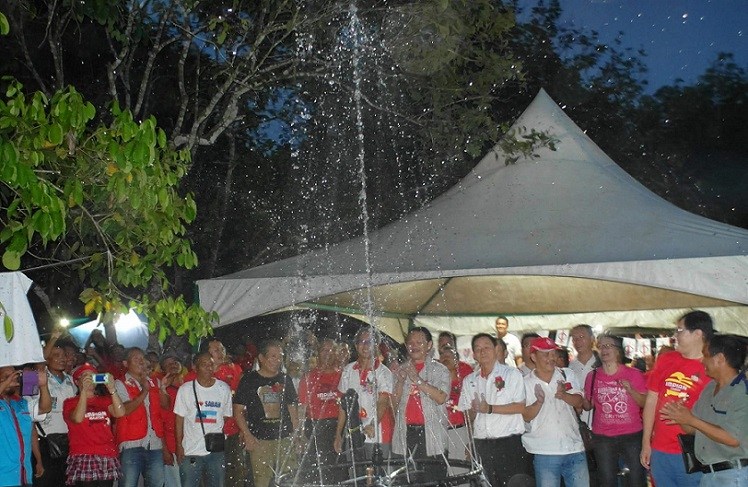 KENINGAU – Mukim Bunga Raya is located only 15km away from this bustling interior town, yet the villagers here had never enjoyed basic water supply from the government over past 40 years.

For over four generations, the villagers of five kampung that make up the Mukim weathered and suffered through unending periods of water shortages, supply disruption and prolonged dry spells.
Which is a crying shame for the local lawmaker for about the same period of time is none other than Tan Sri Joseph Pairin Kitingan – once chief minister and now the current deputy chief minister cum Infrastructure Development Minister, and still is, its Member of Parliament (since 1986).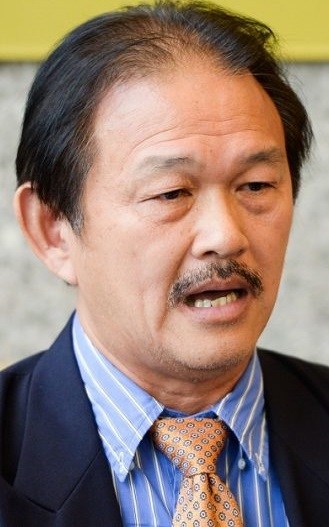 Looks like he didn't do anything.
The peoples' desire for treated water was brought to the attention of the relevant government agencies and even their elected representative, Datuk Dr. Jeffrey Kitingan, but nothing was ever done.
"I am ashamed and saddened," said Stephen Wong, DAP Sabah chairman. "Pairin had failed to justify the people's mandate given to him. He had failed his responsibility and job miserably."
On Saturday, Wong together with several DAP lawmakers and leaders were in this village to witness the launching of the gravity-fed water system in Keningau which was completed last month.
It was another Impian Sabah project done by DAP and volunteers from across the country.
Named after Mukim Bunga Raya in Keningau, it is the biggest water project undertaken by Impian Sabah; with a total main pipe length of about 20km. This project benefits over 200 households from 5 villages – Melidang, Naaba, Kodop, Bunga Raya and Tonobon.
The first phase took about a month to complete; from October to November 2016. This included civil works which covered the construction of the water intake area and installation of four storage tanks.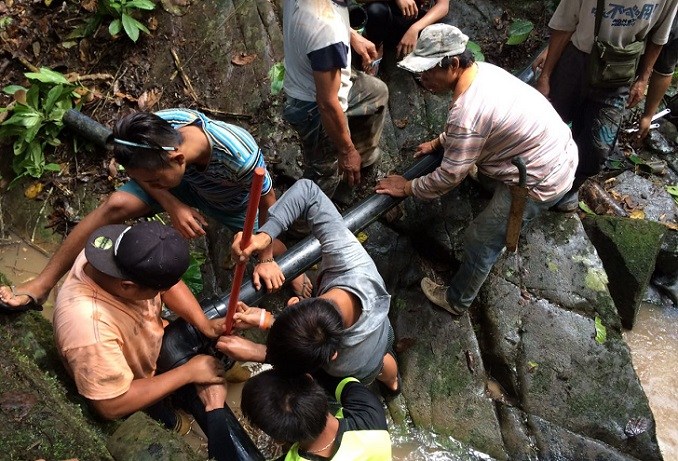 Some 200 rolls of polypipes were also distributed to three different points. 14 volunteers from all over Malaysia joined in for this phase of work, spending a week from November 6 till 13 helping to complete the work with the kampung folks.
The volunteers helped pull and lay the pipes for the first 12km of the connection main pipeline from the water source to the villages. This was followed by another 8km of pipeline network within the five villages.
From the end November to early December Phase 2 took place where the remaining pipes were connected to each house. Water is now connected from from the source at the Crocker Range Forest to the storage tanks before finally flowing to the village houses.
Wong said the Sabah Water Department scandal whereby some 60 per cent or 2 billion of the 3.3 billion ringgit federal allocation was siphoned and pocketed by corrupted officers was the main cause behind Sabah's water woes.
The allocations were for rural water projects but because of greed and corruption, many Sabahans who live in rural area are still unable enjoy treated water supply.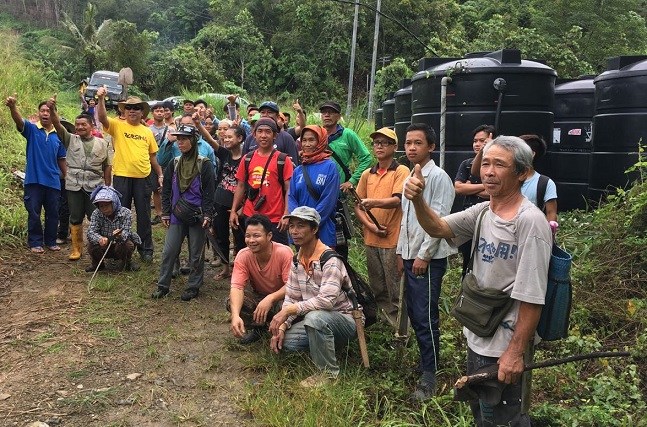 He urged the villagers to spread the message across the communities that change must take place in order to make everyone enjoy the most basic necessities such as water, electricity, road and education and medical service.
He said that even though DAP is not the government in both state and federal level, but this initiative shows that DAP is sincere, hardworking and the most reliable party to help Sabahans and all Malaysians to tackle poverty.
Wong added the DAP want Malaysians to enjoy equality and justice, and to ensure that the rich resources in Sabah should be given back and distributed fairly to the people, and not a handful of cronies and corrupted officers.
On hand at the launching was DAP National Publicity Secretary-cum-MP for Petaling Jaya Utara Tony Pua, the man who was behind Impian Sabah.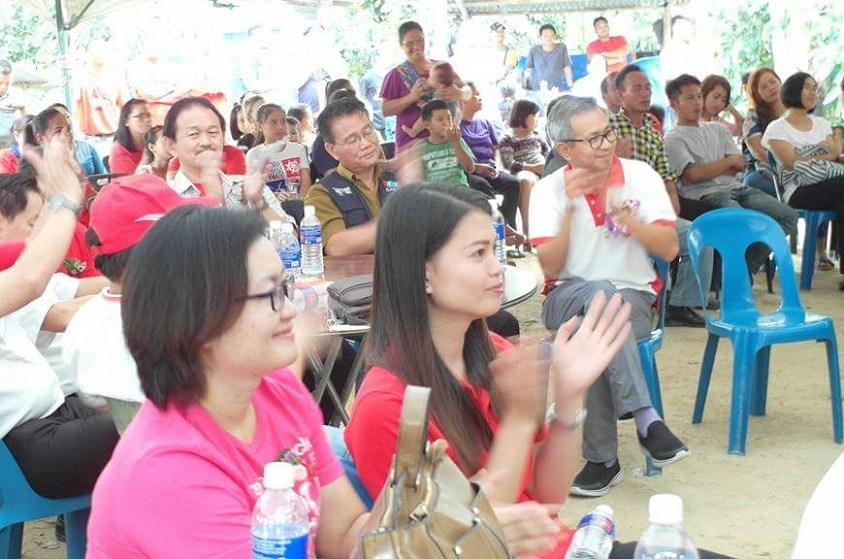 Others present included DAP Sabah Advisor cum MP for Kota Kinabalu Jimmy Wong, DAP Sabah Deputy Chairman cum ADUN for Kapayan Dr Edwin Bosi, ADUN for Sri Tanjung, Chan Foong Hin, and witnessed by Publicity Secretary Phoong Jin Zhe, Organizing Secretary Henry Shim and Assistant Secretary Tan Lee Fatt.
During the launching ceremony, Wong who is also Sandakan MP congratulated all volunteers and local villagers for their joint efforts to make this project successfully launched.
He said it was a great effort and success by Impian Sabah team to help the people in need especially those who live in rural areas in Sabah.
The Bunga Raya gravity-fed water system in Keningau was completed in December 2016 at a cost of RM256,072.56 raised from contributions by Malaysians and DAP members.